Radhikas Fine Teas and Whatnots
Regular price
Sale price
Rs. 750.00
Unit price
per
Sale
Sold out
Virgo, The Virgin, symbolizes femininity, grace and determined duty. You are considered to be a meticulous perfectionist who never misses a detail.
You are sincere and caring towards your family & friends. Which is why you need something invigorating like our pure Darjeeling Spearmint tea.
One of the finest teas, where Darjeeling leaf is plucked from our organic gardens of Sivitar, to give you a medium bodied wholeleaf, blended with pure Spearmint flavour, that promises a lively freshness.
This tea is a magic potion soothing away tummy troubles or any inflammation in the gut. Promising to bring sheer joy with every sip
Share
View full details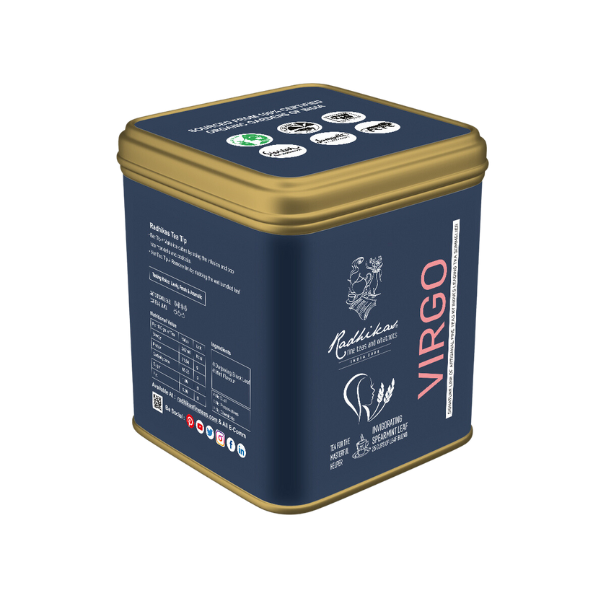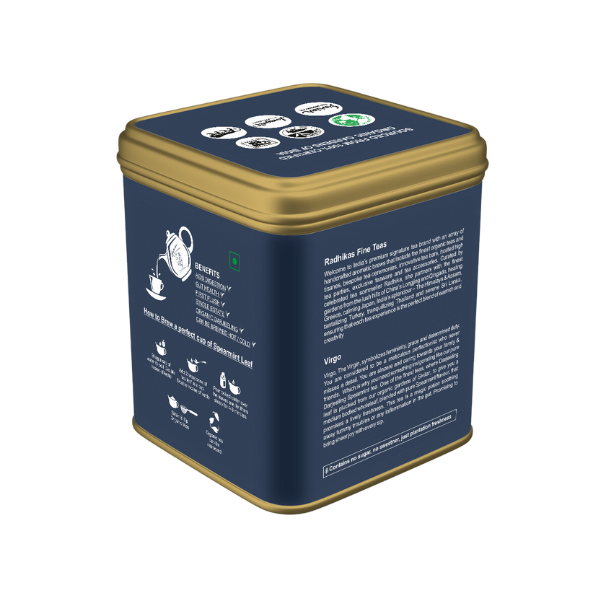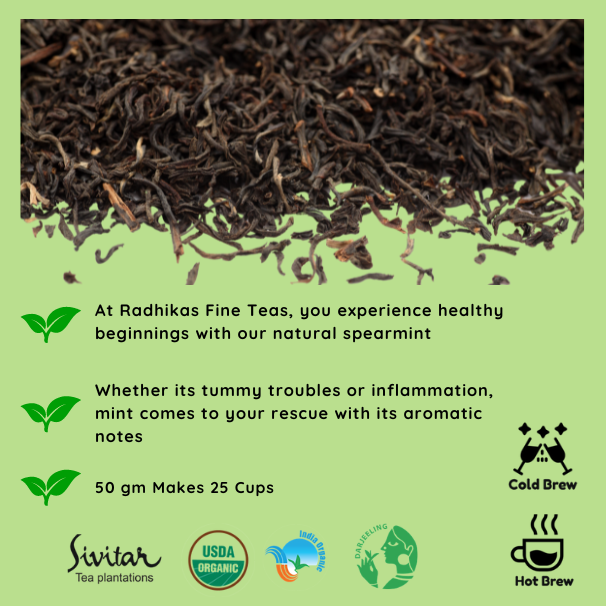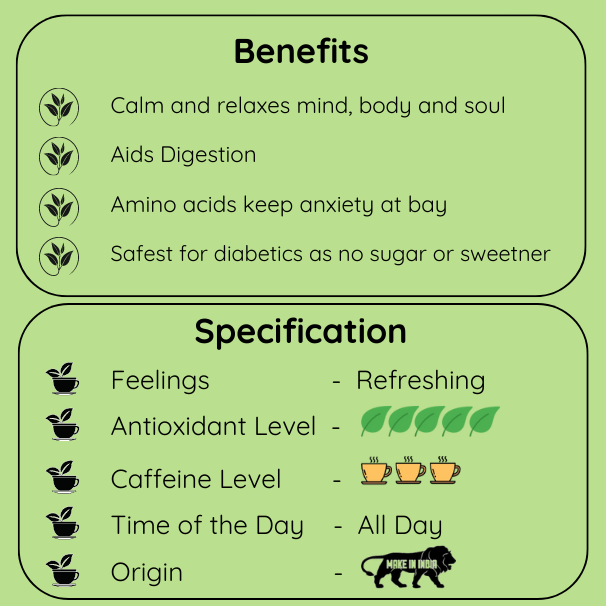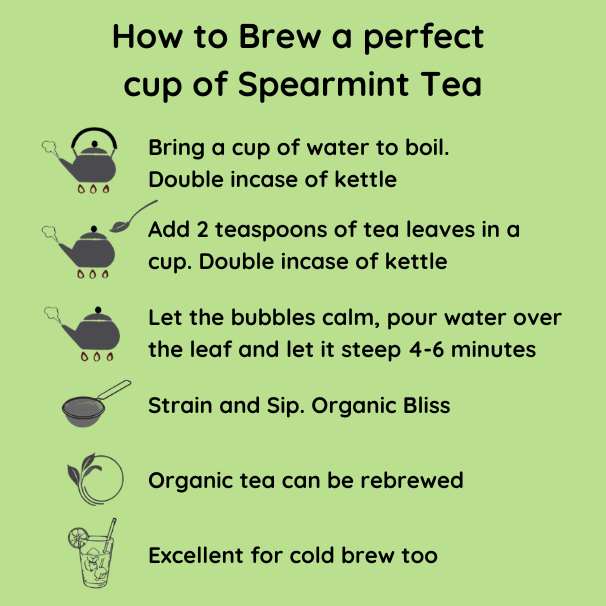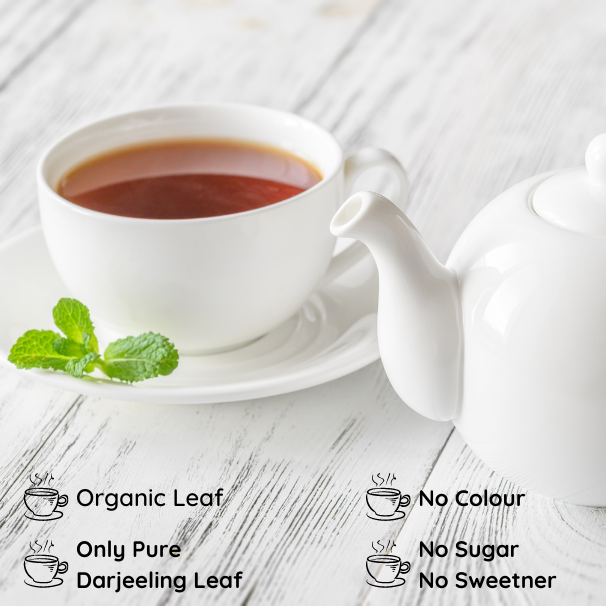 "Let's make tea brewing and tea drinking, a ritual that infuses peace and calm in your everyday life".
Benefits

(1) Calm and relaxes mind, body and soul
(2) Aids Digestion
(3) Amino acids keep anxiety at bay
(4) Safest for diabetics as no sugar or sweetner
Ingredients

Darjeeling Black Tea, Mint Flavour
Other Tealiteful Products