Radhikas Fine Teas and Whatnots
Regular price
Sale price
Rs. 750.00
Unit price
per
Sale
Sold out
If you are looking for a refreshing and delicious drink that can also helps you to detox and in weight management, you should try our DETOX Thai Hibiscus Roselle Tisane. This artistic tea is made from dried hibiscus roselle, a tropical fruit that has a sour and fruity flavor and a vibrant red color. Hibiscus roselle is native to Thailand, where it is harvested and packed in Phuket to preserve its freshness and aroma. When you brew this tisane, you will see the hibiscus roselle petals transform into a beautiful red infusion that will tempt you to sip it right away.

This tisane is not only tasty but also healthy. It is caffeine-free, so you can enjoy it anytime of the day without worrying about jitters or insomnia. It also aids in digestion, boosts metabolism, and helps you flush out toxins from your body. Hibiscus roselle is rich in antioxidants, vitamin C, and minerals that can improve your skin, immune system, and overall well-being. In Thailand and the USA, hibiscus roselle is also used as a natural food coloring and flavoring agent in various dishes and desserts. Try our DETOX Thai Hibiscus Roselle Tisane today and experience the benefits of this amazing fruit.
Share
View full details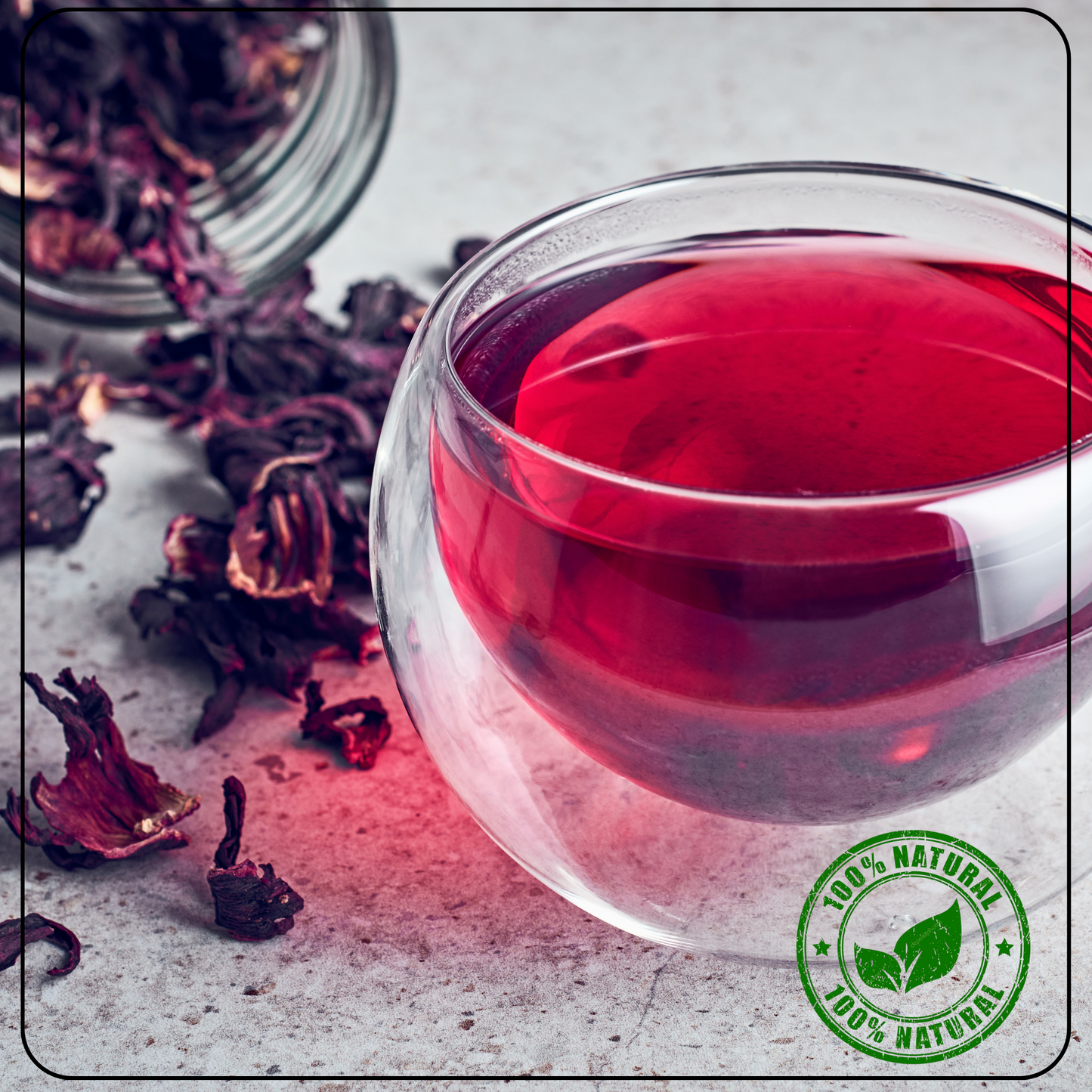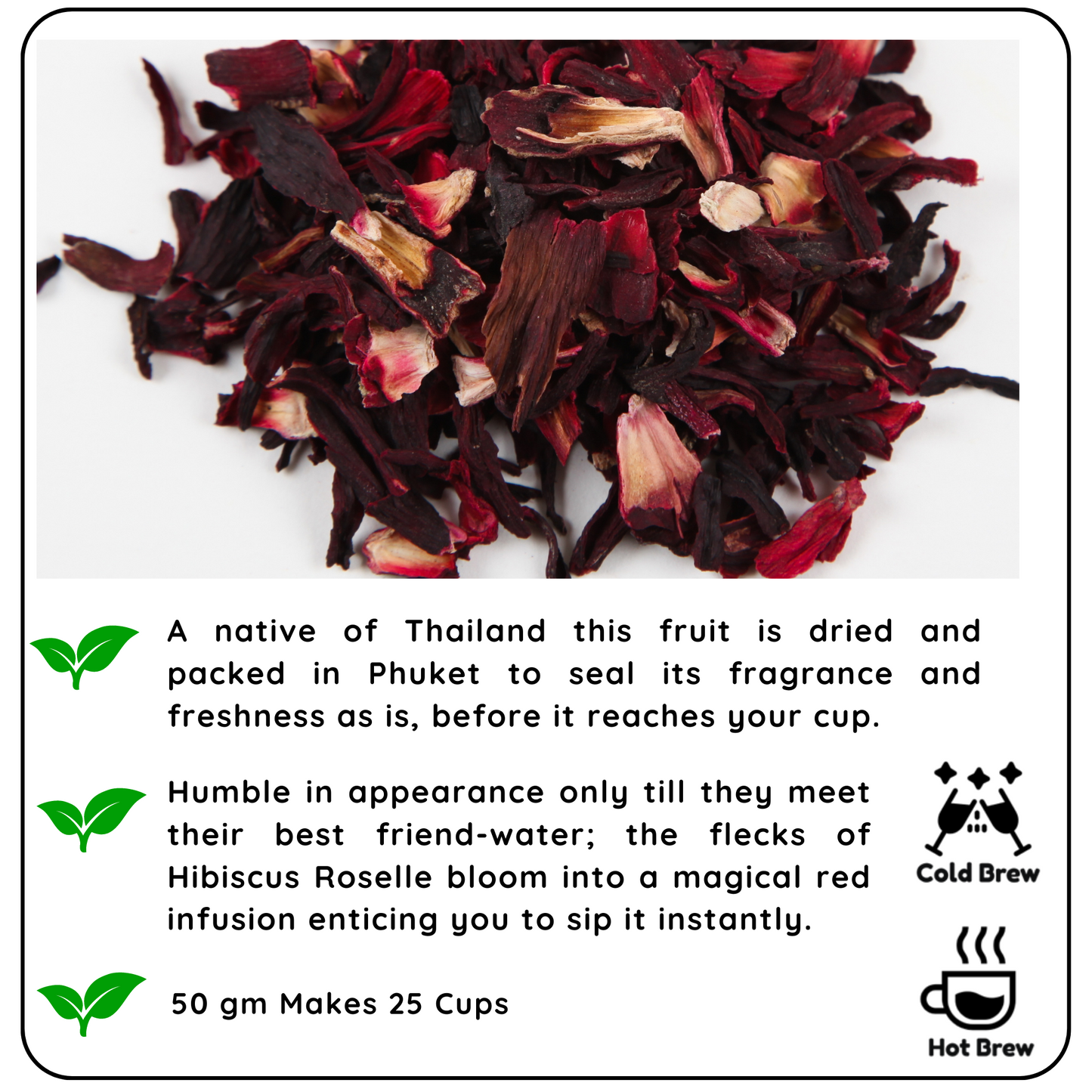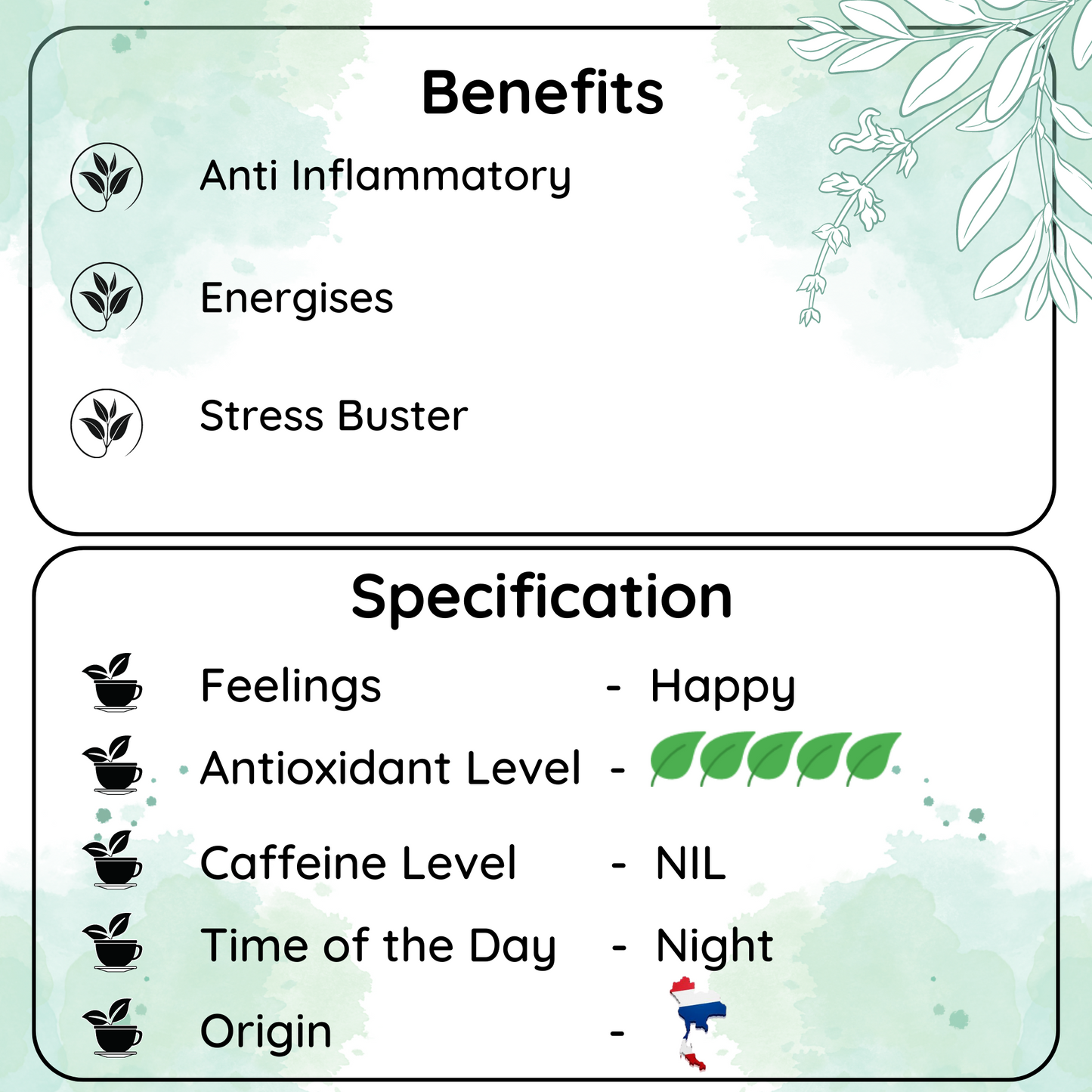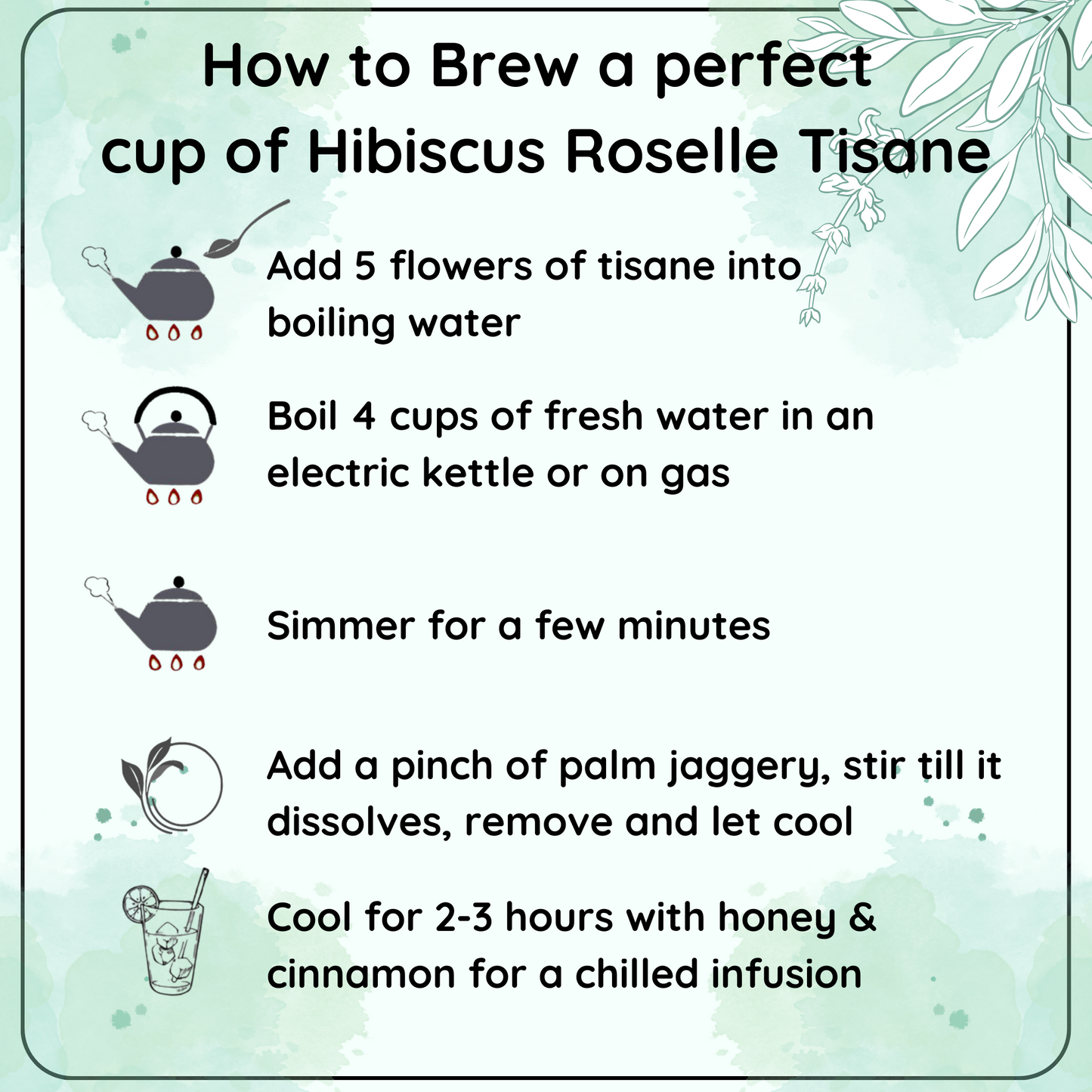 "Let's make tea brewing and tea drinking, a ritual that infuses peace and calm in your everyday life".
Benefits

(1) Anti-Inflammatory
(2) Energises
(3) Stress Buster
Other Tealiteful Products